Hello Pilots,
I'm very excited to introduce you to: Wormhole- our new game mode arriving as part of Wormholes- the fourth free major update to EVE: Valkyrie on the 15 Feburary.
Wormholes are special events offering you a portal into the unknown. Pilots brave enough to enter will find things have all gone a little bit, different, as rips in reality have brought about some unusual changes to the world of Valkyrie.
Wormholes represent a pocket of space where the normal rules no longer apply, places already known to the pilots but twisted and corrupted. These are windows into another dimension, distorting the universe as we know it. They are by their very nature, fragile and temperamental, offering only a brief glimpse into the mysterious arena. Each traversal through the wormhole conduit destabilizes the structure, causing the anomaly to eventually and catastrophically collapse in on itself.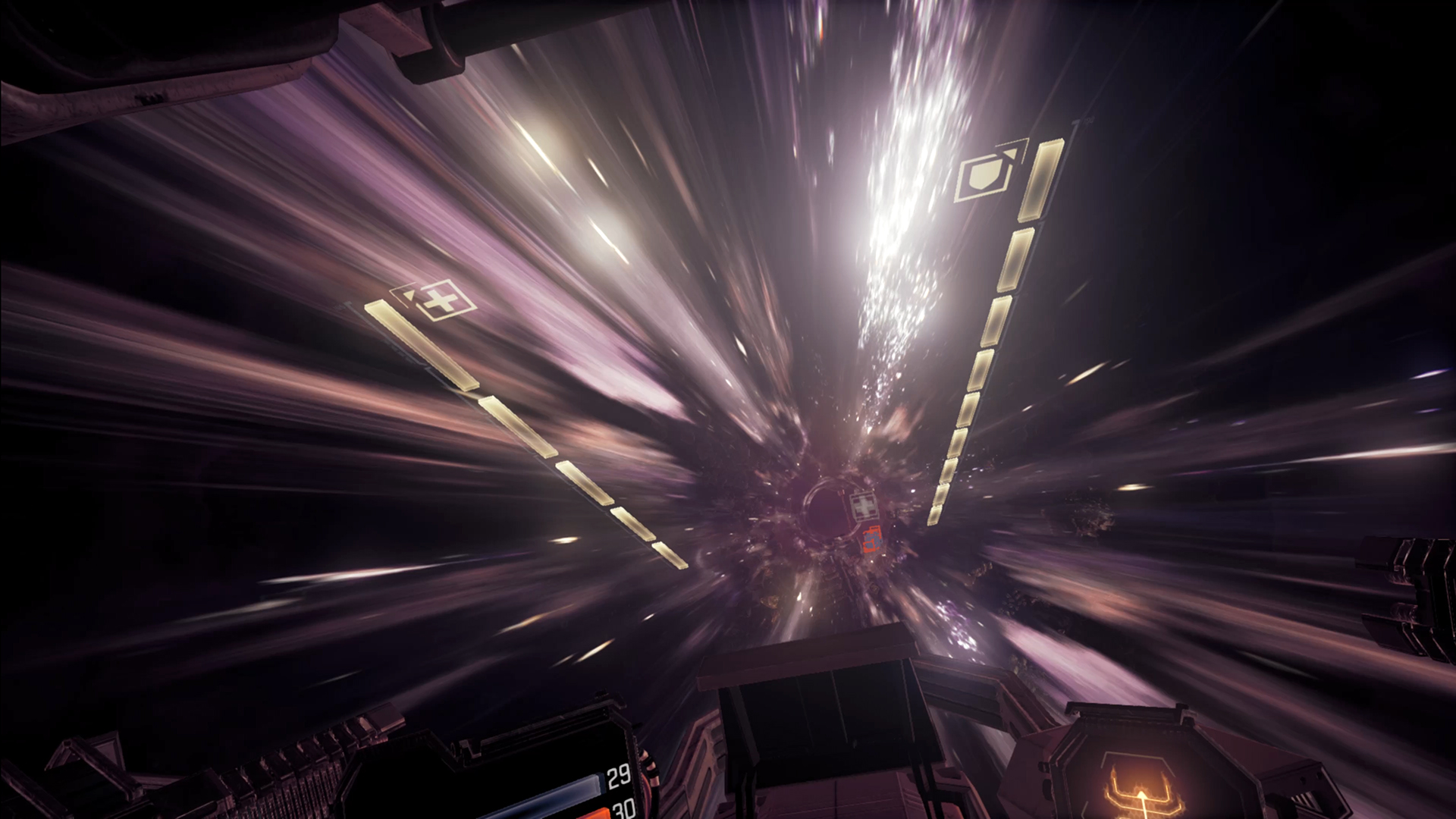 One wormhole will be open at a time, and will be available to all pilots that have progressed past the Proving Grounds (Rank 5 and above). For the duration of each Wormhole event, this will offer individuals and squads an alternative matchmaking experience separate to the usual Multiplayer Combat.
A wormhole will remain open for a few days and will provide players with a new set of rules to master - maybe it's a modified game mode, unusual environments, special upgrades, new visuals... Jumping into each new wormhole should feel like a moment of exploration and anticipation, and I don't want to spoil the surprise here. You might want to practice your Salvage collecting skills though!
Each wormhole also comes with its own pre-selected set of Ship Loadouts, which will automatically be assigned to your Launchtubes when you enter. Everyone gets the same set of Loadouts, fully upgraded, whether they normally have access to them or not. This provides an excellent opportunity for pilots to try out Loadouts that they might not currently have access to, or rarely fly, but also gives each wormhole its own distinct feel - its own little meta-microcosm.
The combination of exotic game modes, gameplay modifiers, alternative environments and a restricted set of Loadouts really shakes things up and should make your time inside a wormhole feel very different to what you're used to.
All rewards you expect from standard combat are available inside a wormhole - you'll earn XP, Silver and Salvage, complete Daily Challenges and unlock new Loadouts and Cosmetics. However, as these are unique short-term experiences, Wormholes will not affect your standings on the standard leaderboards. Your wins, losses, kills, deaths and other Pilot Stats will also remain unaffected, so you can feel safe in the knowledge that diving headfirst into the dark reaches of wormhole space isn't going to mess with your KDA, so get stuck in!
But that doesn't mean your new-found wormhole skills are for nothing. You will also find a 'Recent Wormhole' category alongside the usual leaderboards, which will show stats for the current Wormhole event, or the most recent Wormhole when there is no event running. Now is your chance to rise to the top!
So how do you access Wormholes?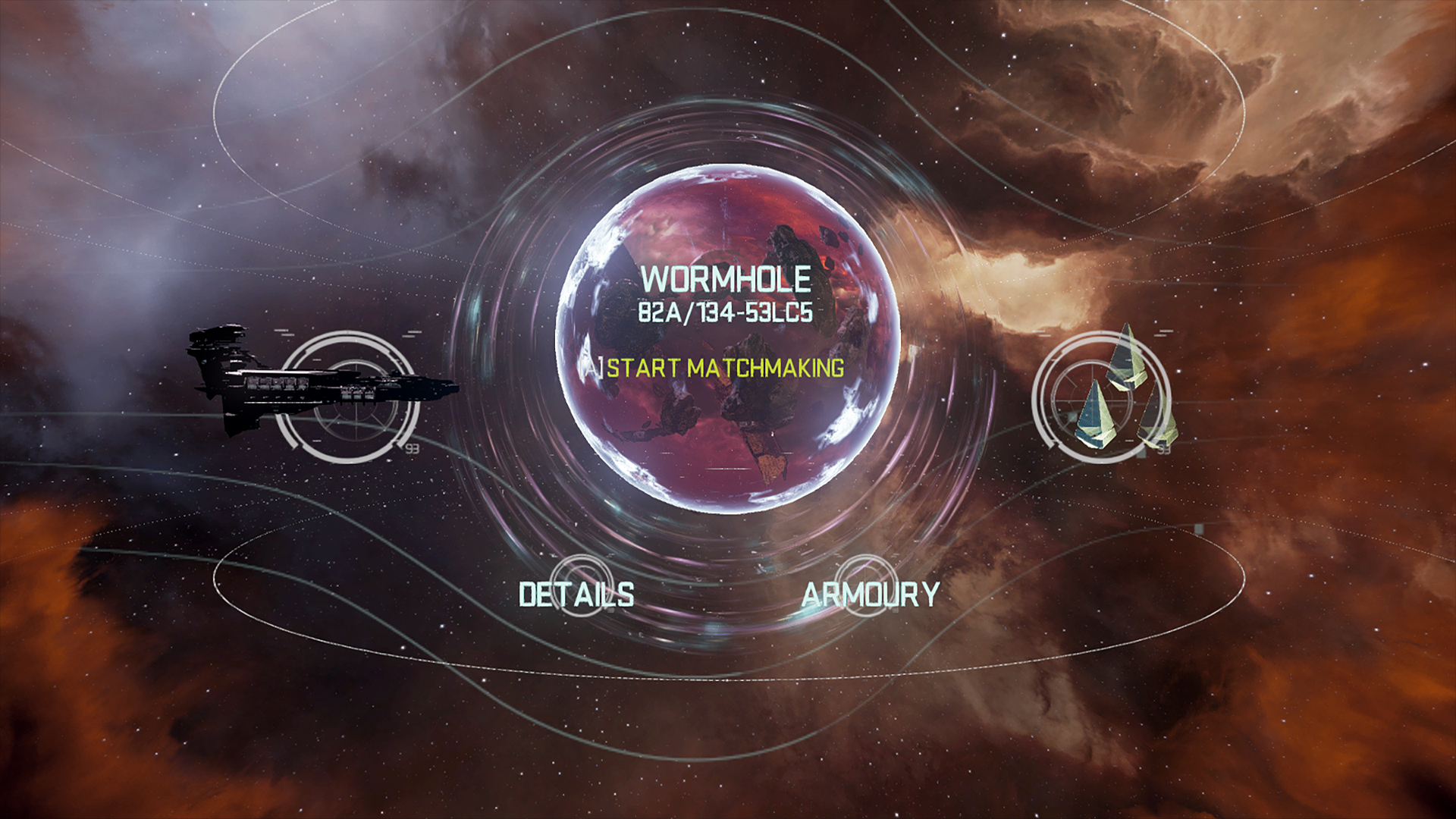 There is a new selectable node in the Main Menu - when an event is active you will see a large open wormhole top and center, with a timer to tell you how long is left before the wormhole closes. When no event is active there will just be a small hint of a rip in space, with no way to select it. As a new Wormhole event approaches, looking at the rip will provide you with a countdown timer to the next event- to celebrate the Wormholes update, the first Wormhole anomaly will be available from the day the game update goes live.
We initially plan to run a new Wormhole event every weekend, so keep checking back to find out what each weekend has in store. Hopefully this feature should provide a fun new playground for players to get involved with - and might just surprise you along the way.
As always if you have any thoughts or feedback please let us know via the forums! We can't wait to hear some of your ideas for new Wormholes.
Fly Safe,
CCP Bad Horse