Even if you only recently joined the ranks of the Valkyrie over the holiday period you've now had a decent amount of flying hours to polish those piloting moves so it's time to put your skillz to the test.
We're setting you three challenges and we want you to share screens and vids of your antics, or just tell us how you fared over on the forums.
Your missions, should you choose to accept them, are detailed below. This message will (not) self-destruct in five seconds.
Carrier Assault Speed Run
As we all know Carrier Assault is the most complex of the play modes in EVE: Valkyrie, in that it requires three different attack stages. The first involves taking down two of the enemy carrier's three control points, at which time the ship's shields will come down. Next the attacking team has to destroy the carrier's cooling nodes in order to expose the craft's core. The final stage involves attacking the exposed core leading to the total destruction of the carrier.
Remarkably, a group of New Eden's finest pilots managed to do this in under three minutes as evidenced by this awesome video.
We're not expecting the same of our less experienced pilots but we want you to simply take down a carrier as quickly as possible and share your victory with us. If you crack it in under five minutes we will be seriously impressed.
Clean Sweep
In a Team Death Match you have a pool of clones that enable you to continue the battle even after you've died a number of times. However, for this challenge we want you to enter yourself into any Team Death Match set-up and emerge victorious with as few deaths as possible. Obviously, the Holy Grail in this challenge would be to finish with zero deaths but let's see how close you can get to that target.
Crazy Kamikaze
This final challenge goes against everything any self-respecting Valkyrie pilot believes in, but hey, it's all in the name of fun. Choose any craft, any mode and any map you like and see how quickly you can get yourself killed. Clearly a support ship will be the vehicle of choice for this one but if you fancy a slightly trickier challenge, go for a fighter or heavy instead.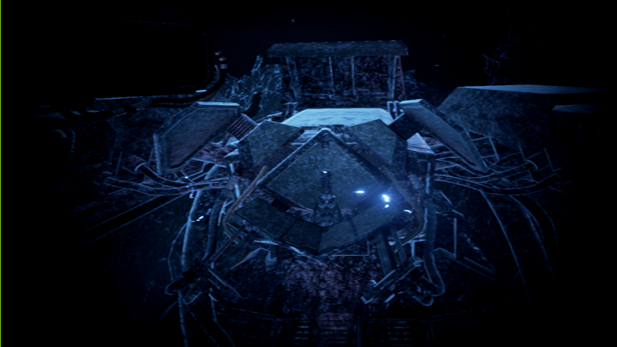 Got all that? Good. You can participate in any or all of the challenges… we just want to see how well you perform under pressure.
Fly safe, pilots (except in the third challenge, obvs).