Hello Pilots, EVE: Valkyrie Community Developer, CCP Redcape here!
There's no hiding the fact that it's interesting times in the world of EVE: Valkyrie – Warzone right now. But you know what? We've been completely overwhelmed by all of the support that's been flooding in from the community, not just online but in the real world as well.
The next few weeks are going to be amazing for the EVE: Valkyrie Community, so we reckon it's high time we gave you a bit of an update. Here's what's going down!
The Winter Update Arrives December 12th!
We think you deserve a bit more information about the upcoming Winter Update. That's right, we're still working hard on it, it's coming December 12th, and we know you're going to love it.
There's much coolness within, and we'll go into more details over the next couple of weeks, but like a perfectly formed pineapple here are the bits that really stick out:
Community tools
We announced that we had begun working on community tools at EVE Vegas and we had a great roundtable where we discussed the addition of these tools with attendees and remotley with our community via discord, and I'm delighted to announce that come December 12th, these tools will become a reality.
Coming up for #EVEValkyrie - Warzone just announced @EveVegas 😎#ENTERTHEWARZONE pic.twitter.com/OWvIdMetiF

— EVE: Valkyrie (@EVEValkyrie) October 7, 2017
Built for your pleasure...
First up is the long-awaited introduction of custom matches. This has been a community request from day one, and we're delighted to be able to make it a reality. No longer will you have to get what you're given in the game rotation – if you have your heart set on a game of Extraction in Cathedral, you can set one up and invite your friends. And there's a lot more to custom matches than that; we'll take you through all the exciting options really soon.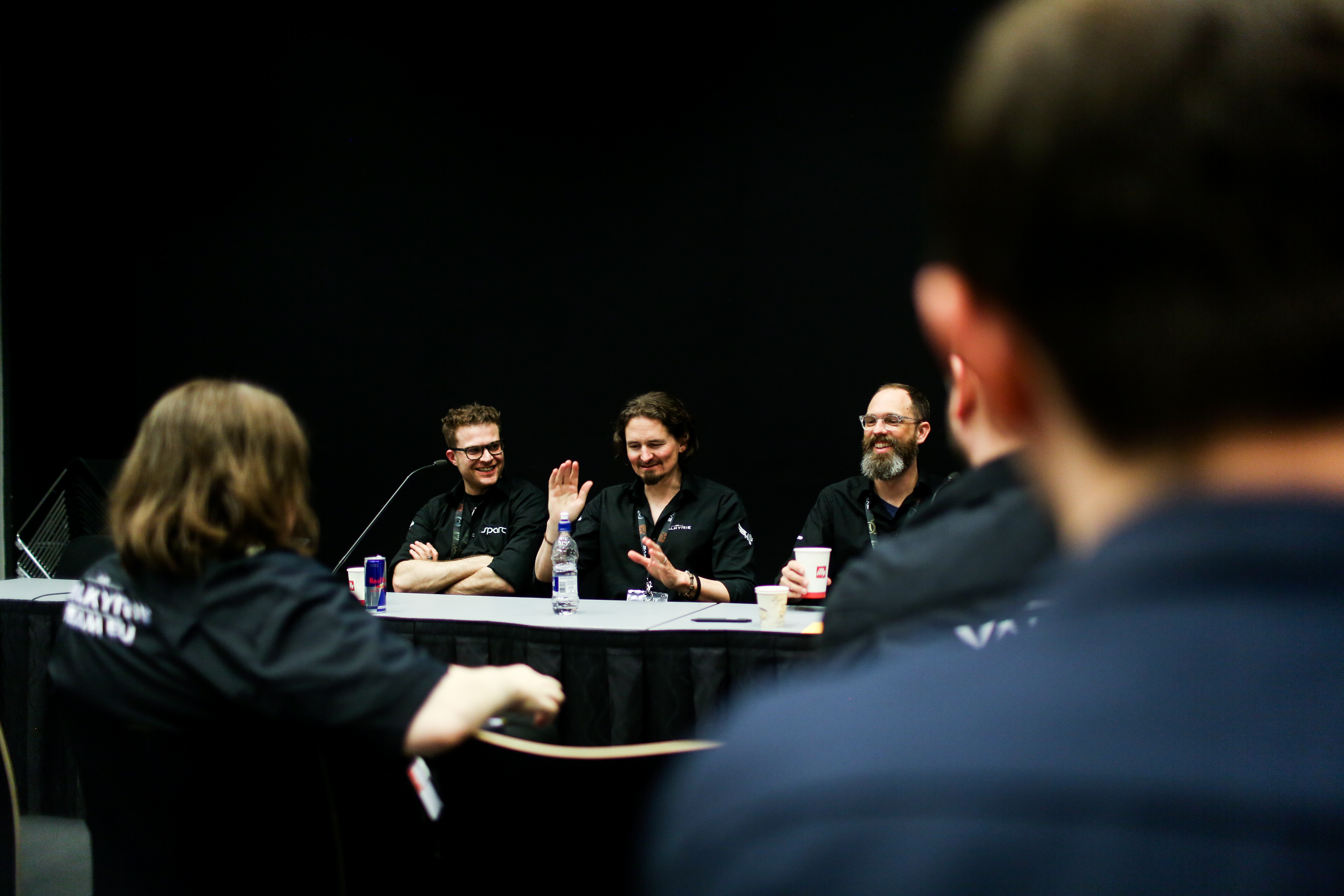 Another feature that's lined up for the Winter Update and something that has come up in many a community round-table is Spectator mode, because sometimes you just want to sit back and enjoy an epic space battle rather than have to strap yourself in and flex your trigger fingers. Spectator mode lets you do just that, but it also enables you to get cinematic and turn your spectator sessions into video shoots.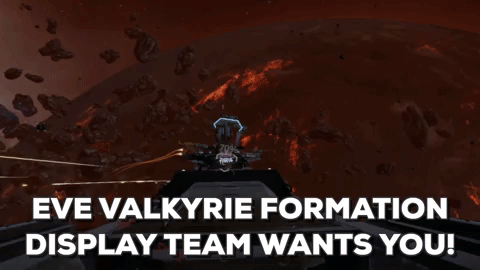 We've been putting a lot of thought and work into getting this right, and we can't wait to see what you do with the tools we're lining up for you. We even have a video creation competition coming up to encourage you to get your directing pants on; look out for more information soon.
Keeping things refined.
There's a new map coming, too! If you've been following what's happening in the larger EVE: Online universe, you'll have heard of the Lifeblood expansion. Amongst other things, Lifeblood adds moon mining to EVE: Online, and our new Moon Refinery map reflects this latest development. We've had an absolute blast building it; there's some incredible stuff in there, and we're certain it's going quickly become a firm favorite for all of you.
Tobii or not Tobii, the choice is yours.
Also winging it's way into the Warzone on December 12 is Tobii and Track IR support. This community request evens the playing field for non-VR pilots by allowing head tracking while playing EVE: Valkyrie on a flatsceen monitor. The Valkyrie will be able to use comfortable head gestures to survey the battlefield like a VR player, without negatively impacting their ability to control their craft.
In addition, on December 12th, non-VR players will be able to take advantage of the head-tracked 'look-to-lock' missile functionality present in the VR experience of the game, meaning players can feel the gameplay enhancing benefits of VR along with the graphical fidelity and accessibility of flatscreen gaming. VR or not, the control will be yours.
There's more to come in the Winter Update, but we don't want to give everything away too quickly. Come back next week and we'll be ready to spill.
EVE: London and the Valk-curry
In other community news, the other weekend saw EVE fans flocking to London for the EVE: London meet, and it was a great excuse for the Valkyrie crew (including myself) to get together. Pilots came from as far afield as Ireland and Switzerland, and headed straight to Brick Lane for a Valk-Curry before making for the EVE: London meet and telling everyone they were fighter pilots.
Gifts were exchanged, POS Fuel was quaffed and an amazing time was had by all. Don't miss out on the next get-together; keep an eye on the forums for details of the next meet-up.
Massive thanks to everyone who came to the #EVEValkyrie meet-up and VALK-Curry this weekend at #evelondon! What a wonderful community 😍 pic.twitter.com/gspNWTuhrO

— Redcape (@CCP_Redcape) November 20, 2017
Get down to flight school!
You don't want to show yourself up when the Winter Update touches down, do you? If you think your flying skills could do with a bit of a spit and polish, why not report for a flight school session and get an hour of expert tutelage from one of our top pilots? It's easy to get involved, and you'll be glad you did it; to find out more and sign up, simply hit this forum thread.
Your spooktacular creations
Christmas feels like it's nearly here, but we're still getting over this year's EVE: Valkyrie Halloween Creative Contest.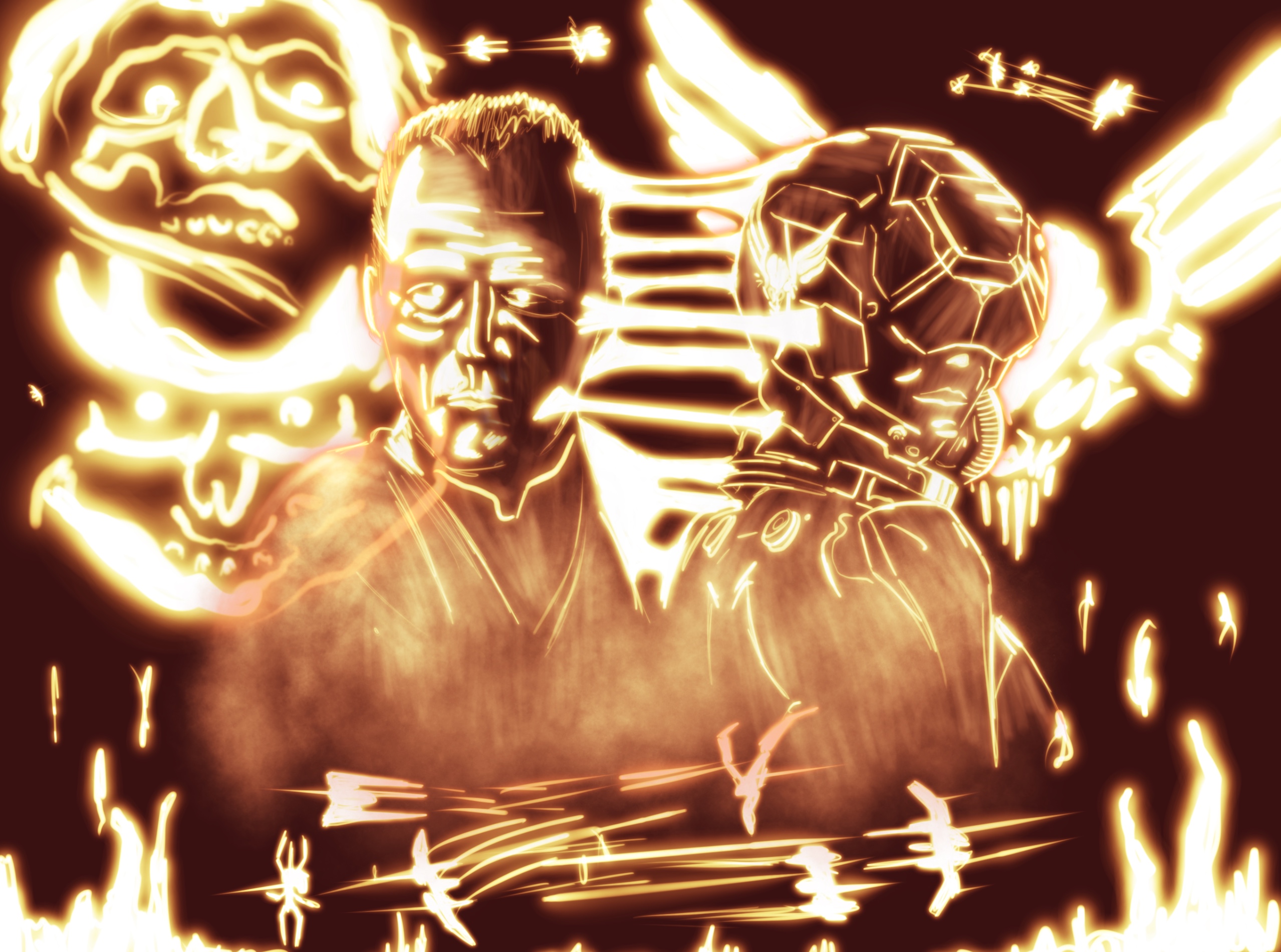 Baron won the day with this wonderful art print in a pumpkin-carving style, Goatan impressed us with his VR space pirate outfit and anska came up with some tasty spiderbots, but we really ought to give a special shout-out to General Stargazer, who not only delivered a Halloween poem but also created some kind of terrifying edible thing, check it out.
The stuff of delicious nightmares, we're sure you'll agree.
One for my Nagi and one for the road
And that's it for this month; once again, though, we'd just like to say thanks to you all for being such a brilliant community. Your continued support means a lot to us here, and we plan to pay it right back by delivering lots more EVE: Valkyrie – Warzone excellence for you to enjoy. Keep 'em peeled for more news about the Winter Update coming really soon, and fly safe!
CCP Redcape